Hello, I want to try Defold for my new project, but when I press F5 to debug the window will appear and disappear within 1 sec. and got this error.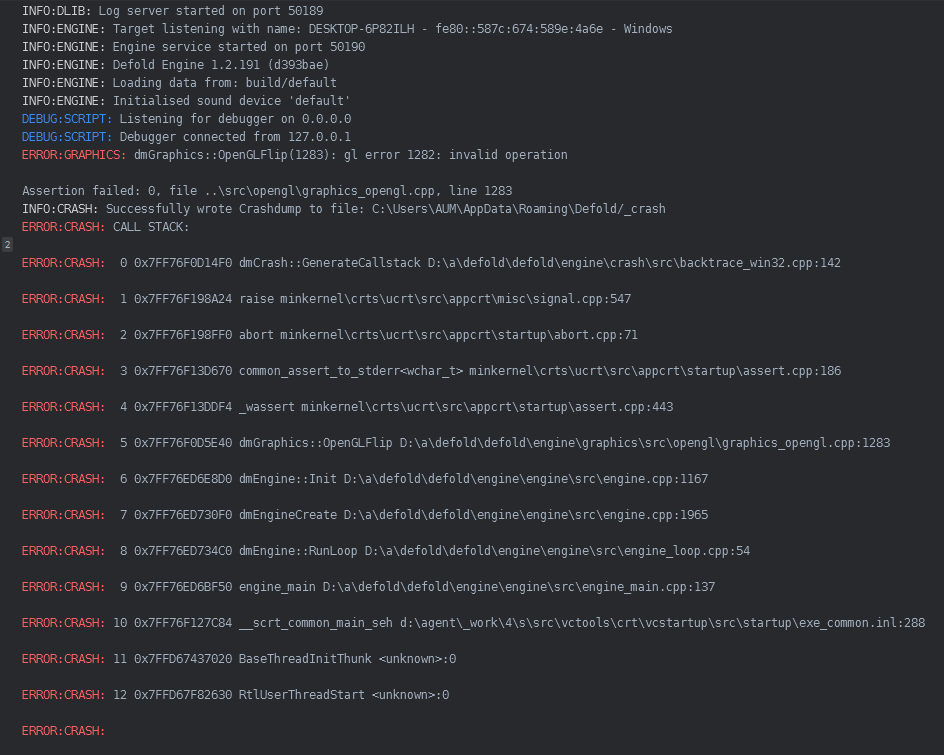 My current PC specs
Windows 10
AMD Ryzen 5 5600X
AMD 6600XT
32GB RAM
tried fresh install Windows but I still got this error.
I don't even get this problem on my old laptop.
Thank you, and apologize in advance if I use harsh word or impolite phrases, English is not my 1st language.