I've been using defold for a few years. Synchronize projects used to work fine for me, it used to show authorization window in browser, where I selected my google acc (oauth2, I believe).
Now, it shows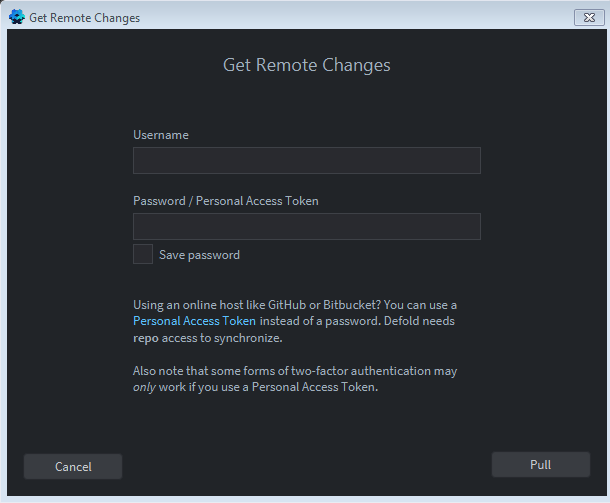 Clicking on personal access token does nothing.
My best guess is it is related to the change of antivirus software. Does anyone here use Kaspersky Internet Security?
Or probably there is some other explanation?