Updated to 0.48
Added a new card from chest - poison. If revive is positive, doomsday is random, then poison is negative card. If you don't remove it immediate poison will become stronger.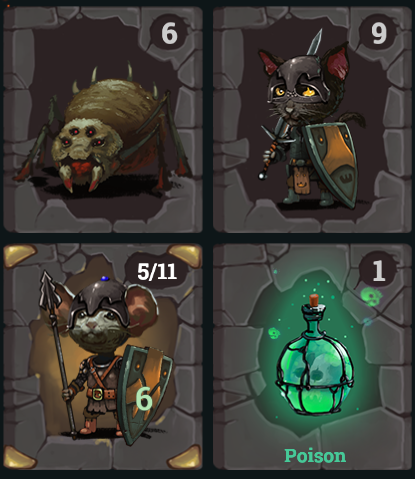 The list of card from chest what coming coon:
Magic Wand - Multiplication neighbor cards
Bomb - like a fireball hits neighbors, but make it after 2 turns. Hero will be hit too.
Just big bag of coins
Magic ring - add 1 HP to max HP of hero.
Lighting bolt does not hit at coins anymore.
---