Hi

I would like to present you a game I'm working on using Defold. It will be a pixel art stylized, platformer like game with puzzle elements regarding crafting magic and alchemy. I'm also trying to make my dream come true and create a game where I could tell different, interesting stories. That's why I decided to set an ambitious target and my first game will be RPG.
The story is set in a fantasy world where sword and magic is crucial to survive among many dangers. We see our protagonist during a rainy night, when a meteors were falling on the earth. He is a newborn found among wolves in the middle of nowhere by an old man. The man raises him and teaches everything, including magic. When Estel raises, a strange prophetess starts to appear in his life and foretells a dark future of an empire, due to a fabled stone called Xerion, which gives anyone ability to change matter freely. That implies of course an unlimited power but there is no certainty, whether it even exists. Although, it's a substance desired by everyone.
It could be specified within 2D platformer genre games, but it's more than a typical metroidvania. I would like to open the world as much as it will be possible. Also, I pay a special attention to the story and characters, thus I created a dialog system for Defold, where conversations could be designed in an external tool that exports to json, like ChatMapper or Twine. I would like to share it with you, when it will be ready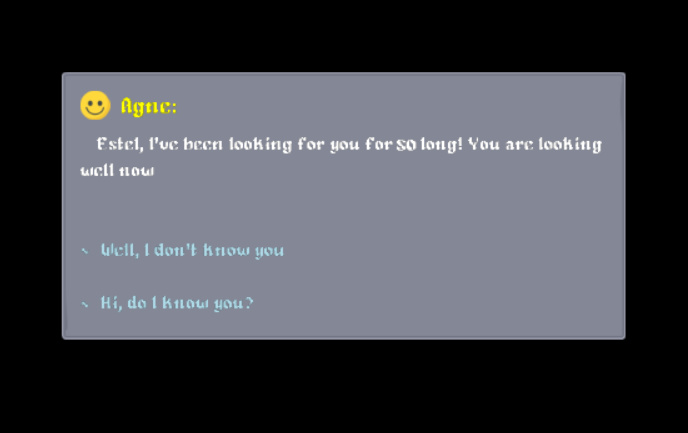 Moreover, I would like to use linker mechanics to craft a magic on a "Focus" board, where four elements is a base, and you can modify accumulated elemental energy with a specified modifier, for example - push, to perform an amazing spell, e.g. fireball. Because of that I'm working also with particles fx to create effects for every combination in different conditions. It will be also used to create some decorations like campfire, rain, etc. I'm also planning to share it with you too, guys

Below is a demo of what I'm talking about. Worth mention is, that simple lightning is working well

I'm working on it in Defold since the beginning of 2018, in my spare time, so it's been almost a year, in which I've learned a lot about enginge itself and game dev and it's the most precious achievement

I hope, I can present soon something, that could be perceived as a prototype of a game. It won't be possible without Defold, community and open-source. It's fantastic that we could create almost anything thanks to the people that would like to contribute to the public domain or give us tools to create. Thanks a lot!


I will be posting updates and I'm waiting for any feedback and comments

May DeForce be with you!


Paweł