Surprise! I'm announcing Void Scrappers - a top-down space horde survival shooter. In Void Scrappers you blast hordes of alien ships into junk, then collect the scrap to upgrade your ship into an unstoppable force of destruction. You can unlock new characters and weapons and upgrade your stats between runs.
I expect to release later this year - perhaps October/November.
Trailer: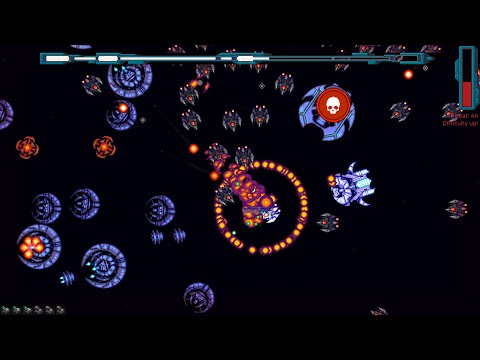 I didn't intend to do it in "secret", it kind of just happened. Yes, the game is obviously inspired by Vampire Survivors. My itch to make something like this has been bugging me for years though, and was further exacerbated by @ross.grams excellent Rabid Robots.

PLEASE HIT WISHLIST HERE NOW: (and bask in the radiant glory of the algo boost

thank you!)