The evil Dr. Lunacy has stolen all the zoo animals and scattered them throughout time! As the zoo-keeper, you undertake an adventure through different time periods and return the animals to their rightful place in the present.
TimeKeepers is a pixel platformer inspired by Ape Escape, Timesplitters and any number of other modern pixel platform games. It is currently early in development with some basic mechanics still to be finalised.
The set-up is a background for allowing varied environments and a simple but hopefully compelling story. Each time period has it's own graphic set and hazards. I may also include a unique item that can be found and used within each period e.g. a grappling hook or similar. It's not a Metroidvania as such because I want the player to have access to all the the time periods and play them in any order they wish. Non-linear implies certain design constraints.
Right now, some of the games basic groundwork is done and working well. Previous platformer games I've made were not well optimised, with the entire (big) level running all at once, most of it off-screen. This time there is a zoning system which greatly cuts down the size of area the game is handling at any one time. It also allows for scrolling areas as well as static rooms. I can lavish detail and game objects throughout the game without worrying about performance.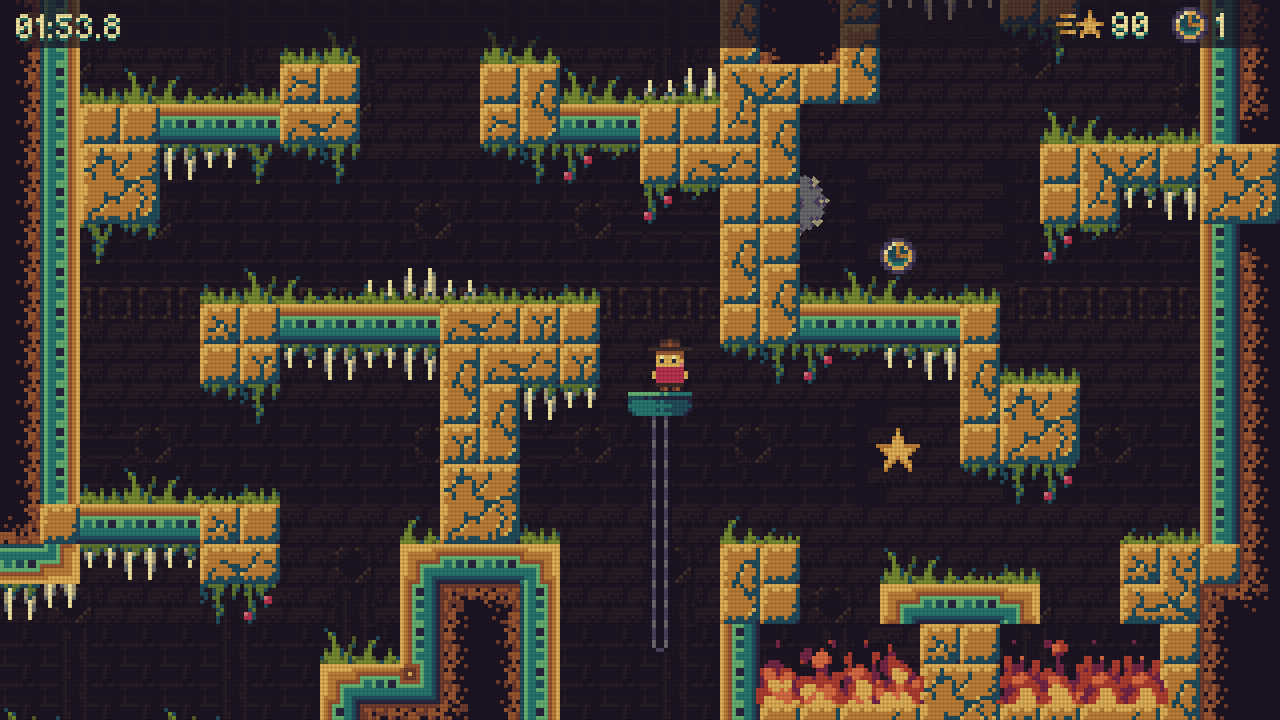 The Aztec time period level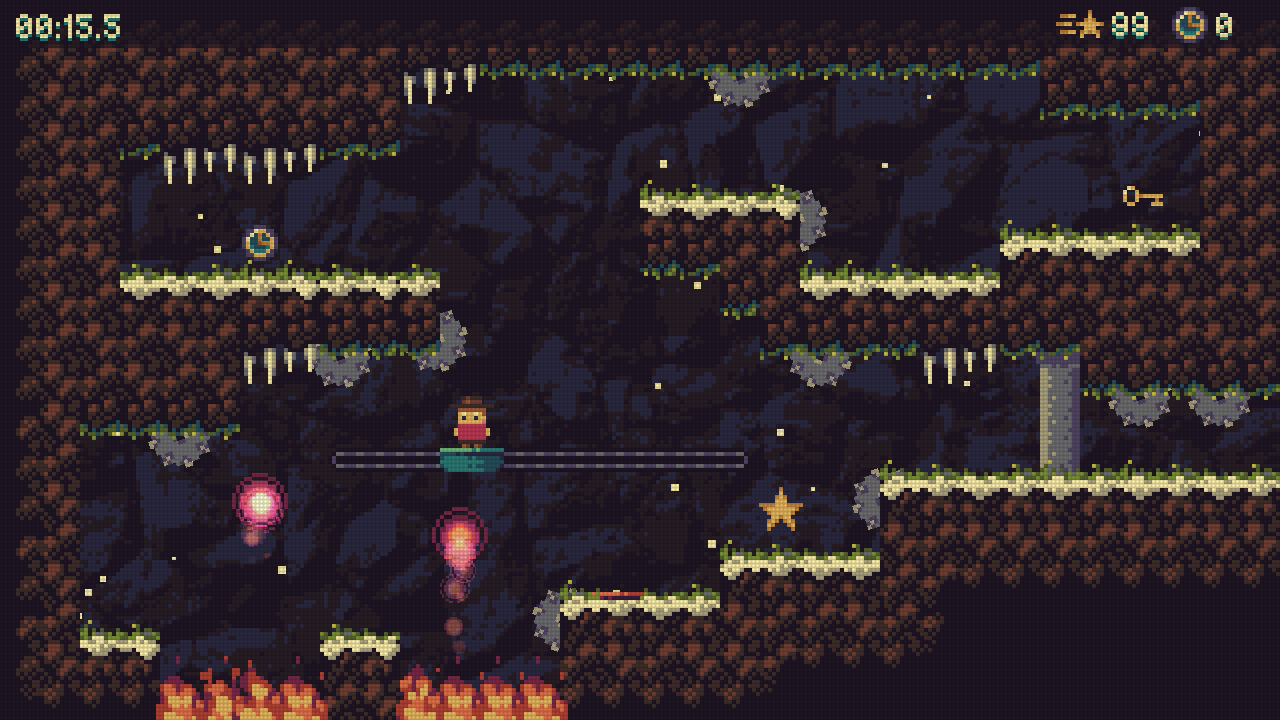 The obligatory ice-age level