Describe the bug
Hello all, I'm trying to understand how work live-updating in Defold in html5.
I read the official guide about it, selected method: ZIP
live testing link:
https://tinydobbins.com/test/defold/test_live_update/
resources I uploaded here:
https://tinydobbins.com/test/defold/test_live_update/resources/


generated keys as described here and set up in setting of liveupdate.settings file.
To Reproduce
Press "load manifest" - works fine
Press "load resources" - error.
Expected behavior
To see the planet on the screen after loading resources:

Defold version:
Platforms:
Platforms: HTML5 / windows
Minimal repro case project

Screenshots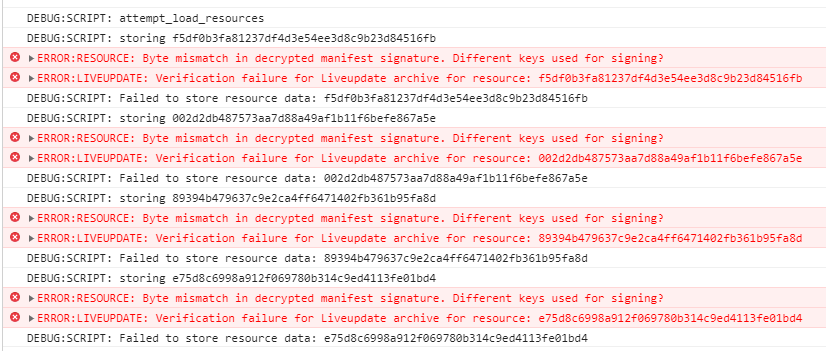 Does anyone say me please where I missed something? Does it matter in which directory the keys are generated?