Buenas estoy dudando como hacer para poder subir mi aplicacion a mi dominio, para que se pueda jugar online
My Spanish is a but rusty

but Google Translate says:
Hi, I'm wondering how to upload my application to my domain, so that it can be played online.
I would recommend that you take a look at itch.io:
Hola. Primero que nada para poder jugar tu juego en version web tenés que exportar una versión HTML5 del mismo.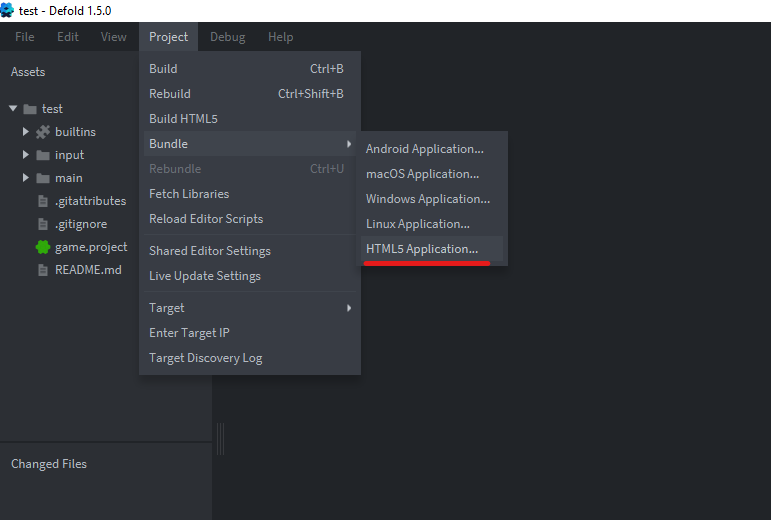 Una vez que hagas esto te va exportar una carpeta al directorio que hayas elegido.
Ahora tenés dos opciones a priori, la primera es usar itch.io como dice britzl.
Te creas una cuenta, generás un proyecto nuevo y lo subís ahí.
Para esto tenes que armar ".zip" con todos los archivos que están dentro de la carpeta que lleva el nombre del proyecto: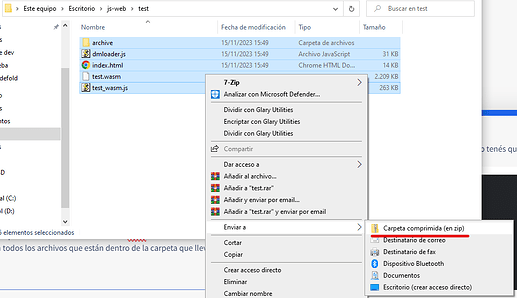 –
La otra opción, si tenés tu sitio propio subí la carpeta que se exportó directamente a tu hosting.
Y en la url del navegador tenés que apuntar al archivo "index.html" dentro de esa carpeta que subiste.
por ejemplo: https://misitioweb.com/miJuegoExportado/index.html
Hi @pgs1000 !
I would recommend you to translate your post into english (which is the language of this forum), instead of requiring all the forum users to translate your post themselves.
Yep I know, sorry. But I wasn't sure if OP knows good enough english and wanted to help in his native language.
( Oscar_Perez_Roman Si necesitás ayuda en español podés ir a #spanish en el servidor de discord // if you need help in spanish go to #spanish in the discord server) Join the Defold Discord server
Heh, sorry, I also misread and mistook you for the OP