This game started out as an experiment to see if I can successfully generate dungeons and other types of level in Defold - the code can be fairly complex depending on how far you want to take it.
Right now, I'm just using a test level to get the basic game-play working. The game will be turn-based and function as one would expect from such a game. Pixel Dungeon and Cardinal Quest II are my main sources of inspiration.
It's very early days and as you can see I have a very basic level with the player moving about in revealing more scenery as it comes into his line-of-sight.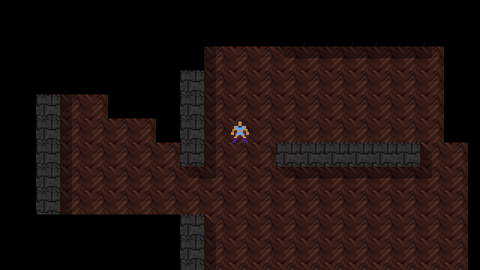 early demo of "fog of war" functionality
Well over 95% of the game still to do!
enemies to encounter
various items to collect and use
items to use in crafting
secrets to discover
side quests to take on
NPCs to interact with
Depending on how well things go, this list will likely change quite a bit.
Thanks for reading!