Sorry for My bad English.
I use this Admob Extension.
admob.init works, but listener function doesn't work.
It worked a hour ago, so perhaps I deleted or add something.
Here is a code.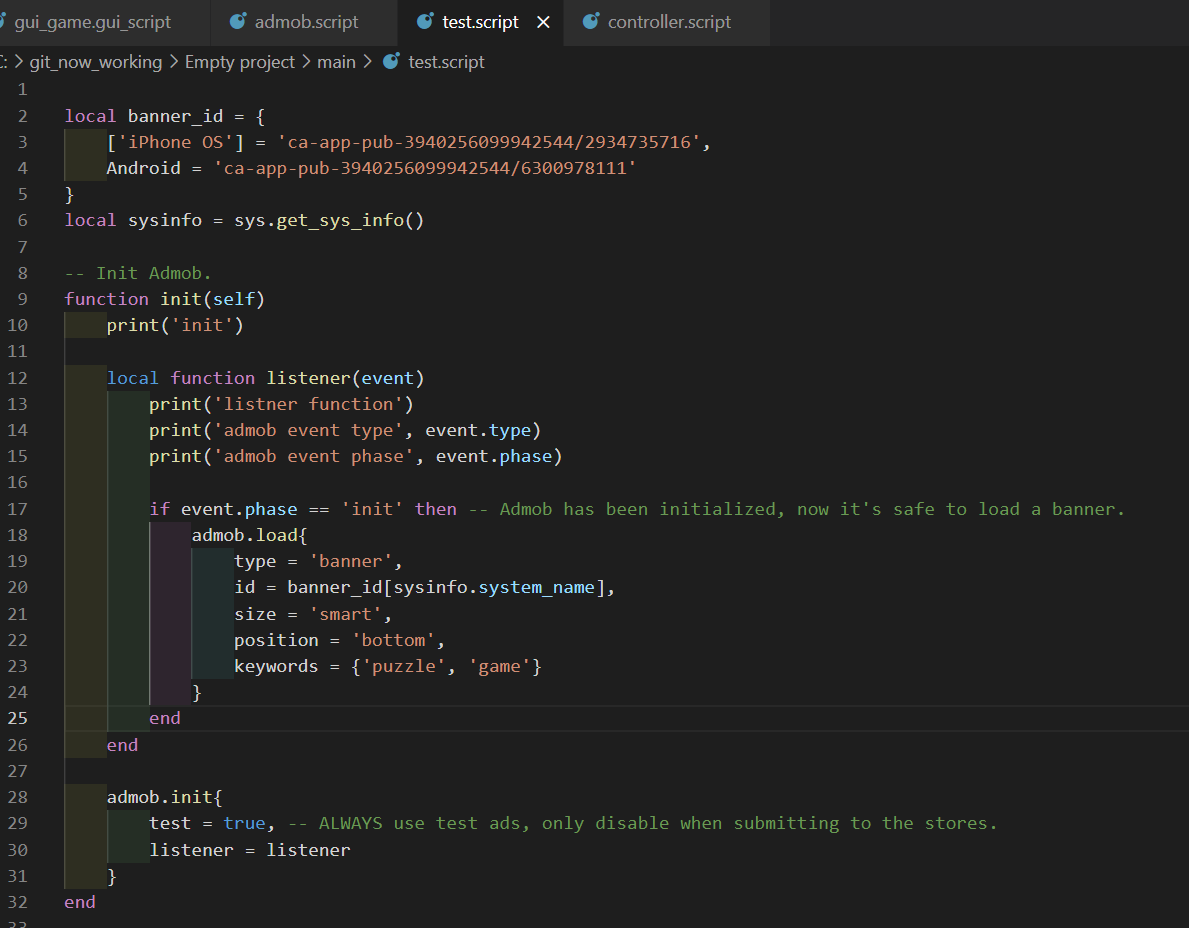 Here is a console message.
I think console would show "listner function", "admob event type" ,"admob event phase", but not.
and here is project file.
I met this problem in my project, so I made another empty project and do same things.