Hi,
I used the project below to try websocket with defold.

I run it on Defold Engine.
I started the server using "npm start"
And I go this error: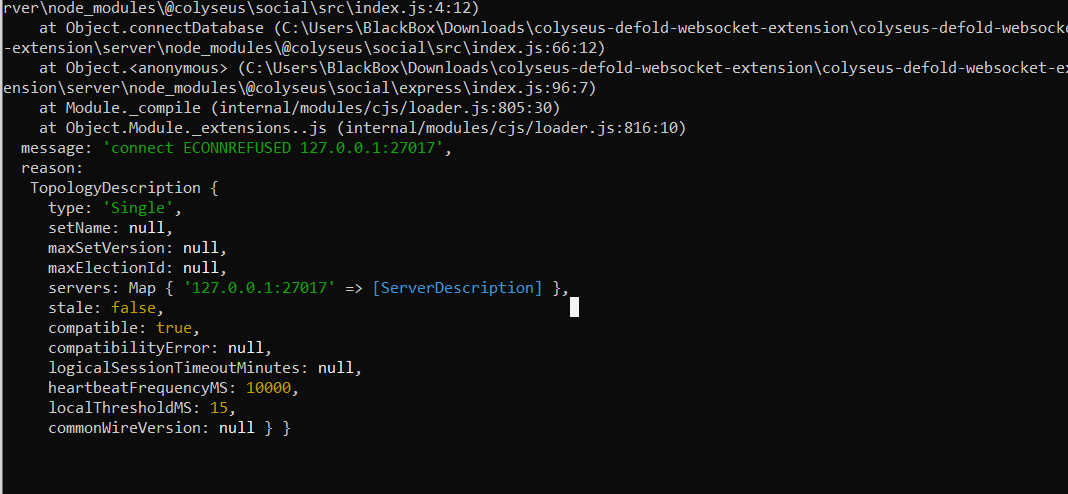 I need to send auth details to ws server?
– My goal is just to run a very simple websocket server with private-rooms.
I don't need authentication atm. So, can skip JWT and rest of the stuffs.
Please help!