I'm wondering how to set up rendering to achieve a game world that is off-centre, for a game that is mostly UI (see image below). The specific resolution numbers aren't important, the main idea is that I want to have the game world off-centre.
The ideal solution would be that in terms of my programming of the game world, it's as if the whole project is 300x300 starting at 0x0 (not whatever the offset position is in my image below). I don't want to have to amend any game logic to account for this, if that makes sense. With a tweak of the render script, the position of the game world should be able to be changed, without affecting the game logic.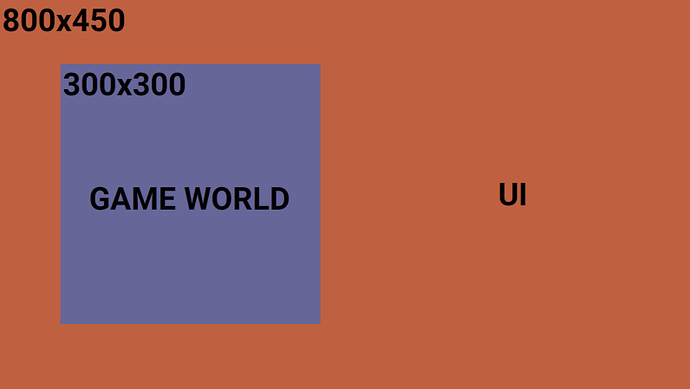 I tend to use Rendercam but would be happy to hear a solution that uses Orthographic as well.
Bonus: Would the considerations change for a pixel perfect retro style? For example, handling different resolutions.
Thanks!