Hi all,
I am just preparing my app for internal testing and get two warnings to do with a deobfuscation file and a symbol file: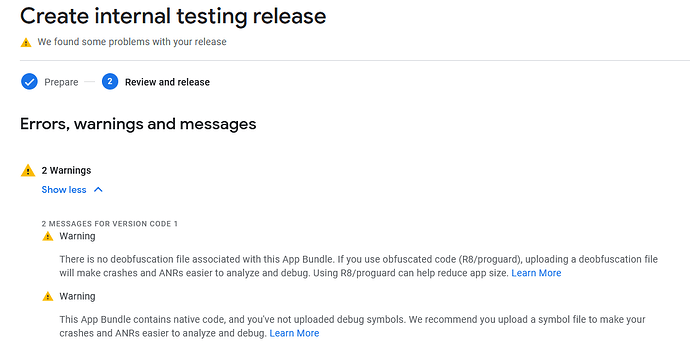 I have searched the forum and could not find a solution, which is why I open this new topic.
Since these warnings are orange, I suppose I can ignore them. Or shouldn't I?
If so, would someone please give me a hint what needs to be done? I am quite clueless.
I would be very grateful for your help.