hey, this is my first attempt at making a game using defold so i copy pasted the geometry handling function.
everything works fine so far except from my sprite walking animation keeps glitching out and resetting every 1-2 frames when i try to walk. the Idling animation is fine when substituted for the walking animation. it loops perfectly.
i found the problem in the geometry handling function specifically in:


this is what the values are when the game is running: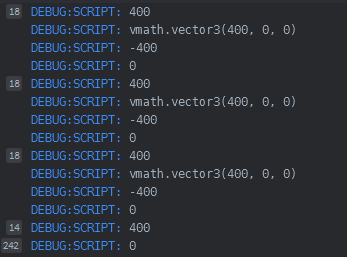 it seems that when the program removes the component, it sets the x velocity to 0 and thus my character animation stops and starts.
any help is appreciated thanks