Maths people, rejoice! I have a conundrum for you.
If point A and B are known, as well as the angles in green, how can point C be calculated?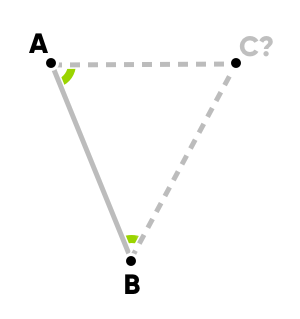 One option is to extend the lines an arbitrarily guessed amount from A and B towards C and do a "where do these lines intersect" type affair. Is there a more elegant approach?