I recently wiped my computer and have been setting things up again. I've cloned my projects off GitHub. When I attempt to open them, I get a message like this: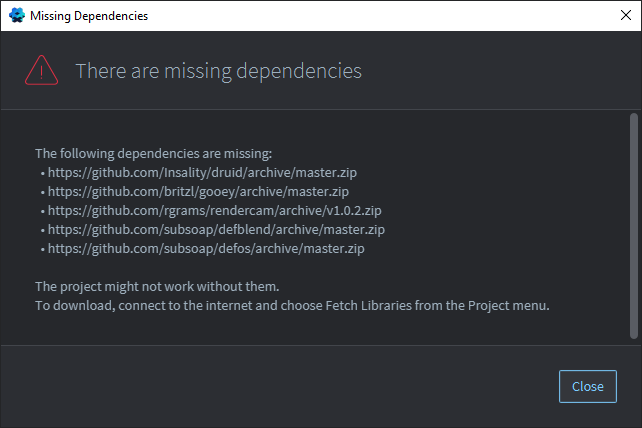 If I try to fetch the dependencies, I get the following:
I assume it's something wrong on my end because:
GitHub seems to be fine, and I can access each of the zips manually;
The projects work on my other machine; and
I have created an empty project and added only one of the dependencies, leading to the same result.
Here are the logs - they don't look useful to me but I don't know what to look for


editor2.2020-06-22.txt (24.0 KB)
I imagine it's something silly - a firewall setting or something? - I just don't know what to do about it. I'm on Windows 10.