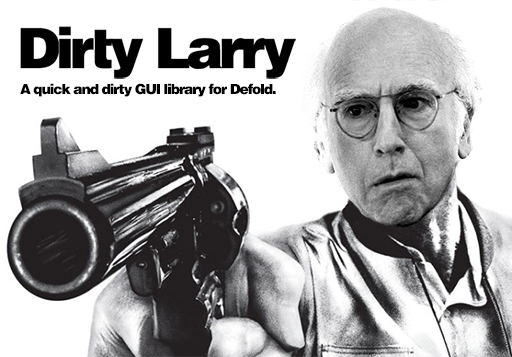 dirtylarry is a tiny Defold GUI library that includes buttons, input fields, checkboxes and radio buttons.
Both the implementation and usage is extremely simple. Add one of the supplied GUI template files to your scene, add one* line of Lua code and your done.
It's aimed at debugging purposes; when you need a button but don't want to rewrite the button code for the 100th time.
(*one line of Lua for each GUI node + one require call

)
More details here: https://github.com/andsve/dirtylarry