I've set up a camera in my game that will follow the player. But i'd like to to be more zoomed in on my player. Below is the code that causes the camera to follow the player in the player script:
	msg.post("camera#level1", "acquire_camera_focus")

Below is the current configuration of the camera: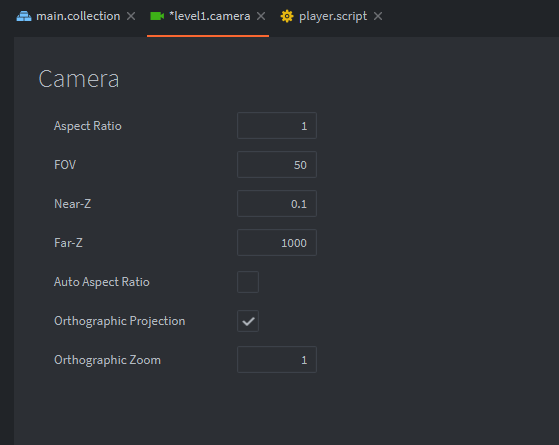 I know the camera is properly attached to the game as the screen moves with the character but no matter what i do the camera settings dont change the game which is not only a problem because the player is zoomed out but also because the background wont load in (because its negative on the Z axis). Has this happened to anyone else?