Hello Defold community!
My name is Maëlig, I am a 24 years old asipring game designer living in France. I've been using Defold for a while now and decided to commit to a bigger and more serious project. The game will use the popular stop-to-attack control scheme and hopefully make it a lot more exciting with strategic item choices through the roguelite-type runs. I hope those diaries will help me keep motivated and provide useful feedback, I count on you Defold community!
Avaliable on Play Store : https://play.google.com/store/apps/details?id=com.beanguy.rogue
APK mirror avaliable on Itch.io : Bean Guy : Rogue Elements by maelig-moreau
The animation will be made using Rive thanks to the native extention as well as png rendering for performances. (disclaimer, I'm not a professional artist so it will be quiet minimalistic!)
Here are some examples, a bit butchered by the .gif format but at least you get the idea…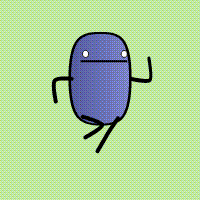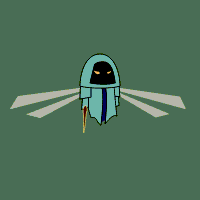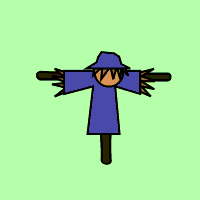 On the left you've got your charismatic played character, running in the wind with incredible style. On the right, two example of enemies.
Current advancement of the project
Everything that is done (but could still be improved!)
Character controls
Inventory and equipping items
Attack when stop (with melee blows at closer range!)
Basic framework for abilities
Really stupid enemies
Here is some gameplay footage (trying my hand on editing software too!)
Gameplay goals
Multiple classes with a strong personality and different paths avaliable
A diversity of distinct items to arrange creatively
Different biomes containing distinct enemies and loot to provide agency to the player
Exciting optional mini-bosses to provide challenge without frustrating beginners