I want to do some simple animations for enemies that i can achieve easily with go.animate() funtion. While I am trying to create idle, move and hit animation states with go.animate funtion but the end result is not proper like some animation property are not playing for some enemies while playing for others.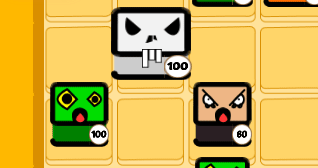 How I can create animation states like idle, move and hit with animate funtion?
This will reduce the time better than creating lots of flipbook animation.