Hello all,
I took the 3d template, replaced the models with mine, moved the camera closer and removed the lines concerning lights and rotation. For testing purposes, I added the inbuilt cube model. No further modifications (and most importantly: I did not touch the projection).
In the template, all is fine: when the window is resized, more or less content is visible and the models keep their shape.
Yet with my models in, there is simply stretching (the rect in the middle is the inbuilt cube):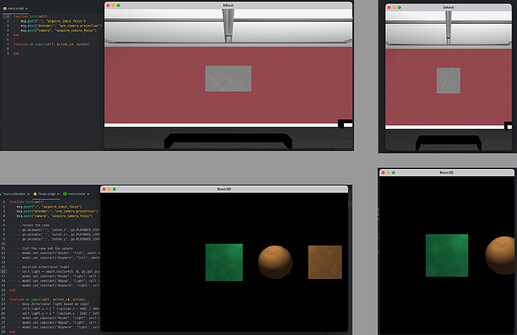 What might I have done wrong?