Hi all—exciting news! Today we are announcing the Defold GDC Competition 2017 (woo!)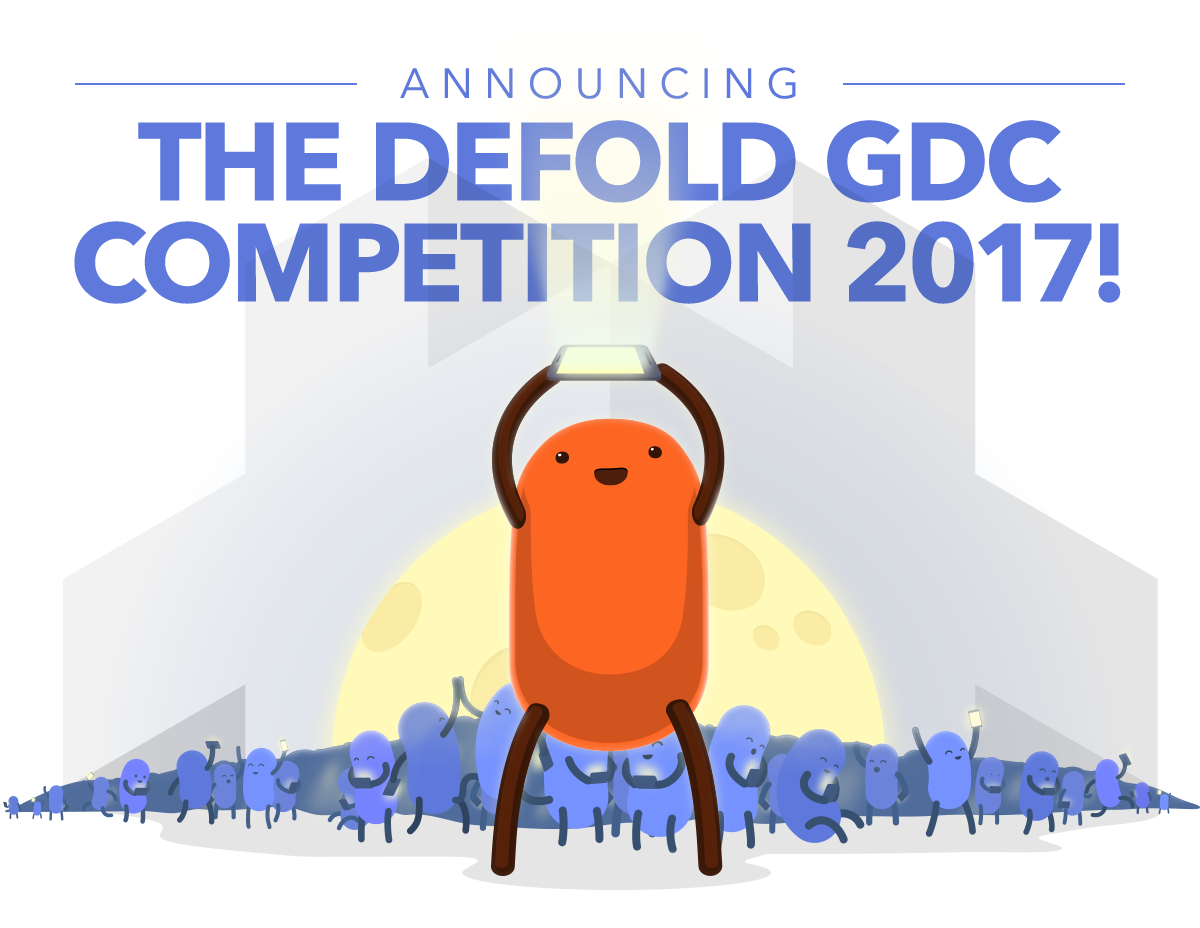 Ooh, interesting – tell me more!
In short—make a game with Defold, submit it to the competition before the competition closes at January 22 2017, and cross your fingers. Six teams (three people per team) will win the grand prize of travel to and accommodation in San Francisco, expo passes to the Game Developers Conference 2017, and an exclusive booth dedicated to your game—along with the other winning games—where you get to showcase it to 27,000 people!
What are you looking for?
While there are no clearly defined categories by which your submission will be judged, what we are looking for is a reasonably polished playable which should be fun and/or interesting for most users. Or in other words—we prefer seeing something very small that is awesome rather than a full game that is mediocre.
Awesome, let's do this! How do I submit my game?
Submissions will be opening soon, but don't let that stop you. Start building today!
Enough with the talk – where can I read more?
At the competition website!
Alright, I have a few questions – where can I ask them?
We'd love to hear from you. If you can't find what you're looking for in the FAQ or the competition rules, post them in this thread! Chances are other people are wondering the same thing.
Best,
/Axel