As discussed by @Arônimo on the Defold Discord he was interested in a sqlite native extension. Having built a few lua extensions (from pather packages) a few times I decided to setup a publicly available Defold one here:
The project is now quite usable.
What this project has:
A sqlite3 native binding for desktop OS's - OSX, Windows and Linux
Use of the native interface in log.gui_script
A gui that has a simple command line interface. Described below.
The command line has:
Simple data entry. (supports only backspace).
History. Arrow up / down to select previous commands
No cursor functionality plain text entry.
Output window shows select's and command errors
The extension is based almost completely on this project here:
https://mroth.net/lua-sqlite3/documentation
Examples and information about its use in lua should work as is. You will always need to add a local sqlite3 = require("libsqlite.sqlite3") to your lua files to use the examples.
Here's a pic of the functioning gui: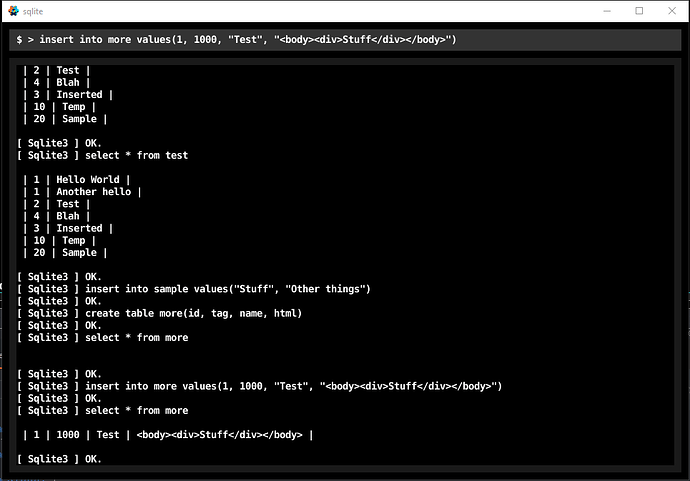 The other platforms will be looked at over the coming week.
Hope this helps.