Hi there!
Great news!!!
Our game Ghosts and Apples - featuring Jack Redrum has been approved by Nintendo and will be released on Switch the 29-th of October! It is published by 7 Raven Studios.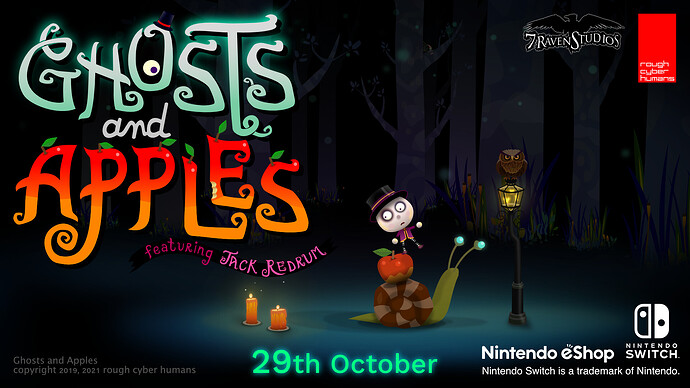 Here is the trailer: Ghosts and Apples Official Trailer - YouTube
And here is our PR Twitter account: annamar_ia
Please take a look and help us to get some visibility for the game!
Ciao!