Hello,
I have been learning Defold for just over a week and whilst I havent exhaustively searched the site I didn't see a huge number of example particles on the site. I wondered if people would like to post some examples here… ?
I created a smoke trail for a game I am working on and post it here… to start the ball rolling.
smoke.zip (15.3 KB)
This effect is quite ordinary… but when layered with another flame animation it looks good (I hope ) in my game :-).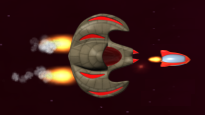 /Ash