Top countries by sales in order so far.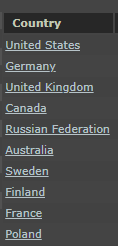 The countries that are completely dark in the image above are not all at 0 units (many are 0) but just very low.
Not surprising but Linux and macOS sales are still way lower than Windows. But they are almost the same now which maybe is a good sign for Linux which used to be much lower than macOS.
There have been many supposed youtubers/twitch streamers asking for keys and I asked each to verify themselves through official channels. None have, so probably 100% of them have been fake. Be warned this happens when you are releasing on Steam. Scammers will ask you for keys with e-mail addresses which look like they might have been from big or small streamers and are actually fake, they sell the keys on sites like G2A.