Is there a way to clip the view of a collection in order to see only a part of the world?
This is important when using the use_fixed_fit_projection render setting. This setting allow the game to stretch proportionnaly to the original game but if the window isn't the same ratio as the game settings, it show more of the world. Thus, it can show parts of the game where I spawn object or destroy them.
As a solution, I used a single black tile as a tilesource then draw a tilemap masking everything except the screen on top of every other element in my game (z value of 1):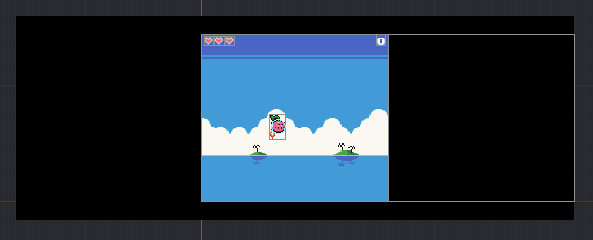 In Gui, it is possible to use clipping settings to mask part of children nodes. Is it possible to do the same in simple graphics?
In fact, I'm looking for a better (cleaner way) of doing this. I don't want to use the use_fixed_projection render setting to allow the user to resize the window and see the game as large as he wants. And also to allow fullscreen toggle option.